KOLLISIONEN
Media collisions as drivers of innovation for new approaches to cultural heritage
The KOLLISIONEN project studies the potential of immersion and narration for the visualization of cultural heritage collections and conceives novel interaction and visualization techniques for cultural collections. This interdisciplinary research is carried out in close collaboration with film scholars and creative technologists at Film University Babelsberg and is funded by the European Regional Development Fund.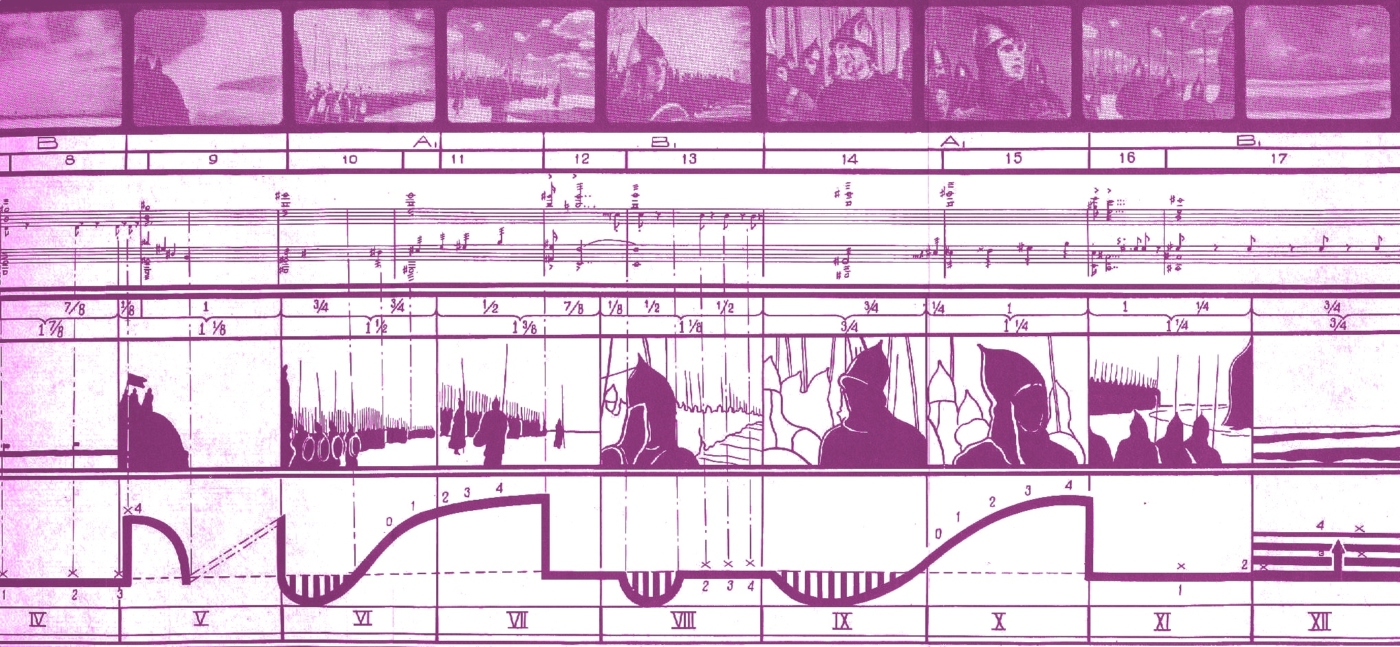 KOLLISIONEN is an interweaving of information visualization with the immersive properties of VR and 3D-sound to create an in-depth audio-visual exploration of cultural collections. The project is based on a prominent use case: the so-called Eisenstein Cabinet and the world of thought of the Russian film director and polymath Sergei Eisenstein, who in his theoretical work has anticipated the thesis of the innovative power of media collisions. The aim of the project is to explore media collisions in order to develop an innovative communication model for experiencing cultural heritage collections related to the life Sergei Eisenstein. 
Known for his monumental contribution to film theory and to the world of cinema, Sergei Eisenstein possessed a wide collection of objects in his residence. The collection, named 'Eisenstein Cabinet', housed a library of almost 4000 books, manuscripts and transcripts of films, his collected pictures and objects of art, his Bauhaus furniture, memorabilia from shooting such as Aztec heads and tapestries from Mexico, original posters of the Japanese Kabuki theatre, his collection of play figures and numerous autographs, including a hand-drawn Mickey Mouse comic by Walt Disney with the dedication "to my dear friend Sergei Eisenstein". The cultural collections of the Eisenstein Cabinet are of exceptional importance for Russia and the whole world due to its authenticity and its power of expression.
KOLLISIONEN, as an attempt to bridge the gap between different forms of media communication, combines information visualization with VR and 3D-sound to create a virtual simulacrum of the Eisenstein Cabinet. The end result of the project will be a written communication model and a web prototype called 'Eisenstein House'. Rich information spaces will be brought together and combined with immersive sound to create an inviting learning experience for film enthusiasts, which at the same time provides a growing database for the international community of Eisenstein scholars and students. The fusion of InfoVis with VR and 3D-sound will enable novel forms of data aggregation and representation. The results will serve as a guide to an innovative user interface that approaches cultural heritage representation from both a technical and an aesthetic point of view. 
KOLLISIONEN is a research project in cooperation with Film University Babelsberg KONRAD WOLF funded by the European Regional Development Fund and Land Brandenburg.