Nadia Zeissig
Communication Design
Nadia Zeissig is a research associate at the Urban Complexity Lab. Her main field of interest lies in Information Design and Science Communication.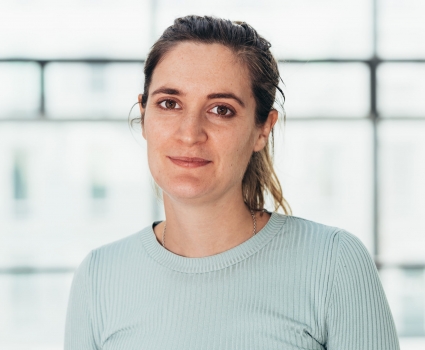 She did her Masters' degree in Communication Design at the UdK Berlin in collaboration with the Wissenschaftszentrum Berlin (WZB). In her Master thesis she explored the potential of Virtual Reality (VR) as a narrative tool in science communication and developed a VR experience that allows the user to dive into the word of a science study.
She also holds a Bachelor degree in Communication Design from the UdK Berlin and a Bachelor degree in Economics from the FU Berlin.
Before joining the UCLab she worked at »Image Knowledge Gestaltung«, an Interdisciplinary Laboratory at HU Berlin where she explored the structures of interdisciplinary cooperation in order to better understand, visualize and test them as a member of the ID+Lab project.
Projects
Contributions